Introducing Fleet & Business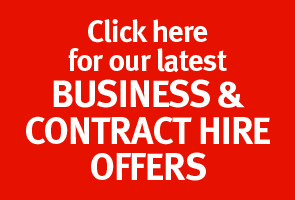 If you're looking for a higher standard of fleet service, you've come to the right place.
A lot of fleet manufacturers out there have become a little too complacent. For you, that means compromising on things like terms, service and range.
At SEAT Fleet, we're not satisfied with the status quo, and we don't think you should be either. That's why we're changing the way you do fleet, with an offering that sets us apart. Like a dedicated team to meet your needs, an extensive model range, extra spec as standard, and an Ecomotive range containing some of the greenest cars on the road.
The SEAT range features:
Models featuring the very latest ecomotive technology which deliver fantastic MPG.
Efficiency technology which produces lower emissions - meaning you pay less tax.
High residual values.
'LongLife' servicing where service intervals are determined by individual driving styles to bring down whole life costs.
Eight models which are currently exempt from paying the daily London Congestion Charge.*
When you choose SEAT Fleet, you'll notice the difference. Because we think it's time to expect more
About Our Fleet
At SEAT Fleet, we're committed to delivering a range that saves you money while reducing your environmental impact - without ever compromising on style, spec or performance.
And while some fleet manufacturers have just discovered efficiency technologies, we've been obsessing about them for years.
To be sure you're making the right choice, compare the range and see which model suits your needs and budget.
Or check out our tax calculator to see how we stack up.
A Greener Range
Our obsession for low emissions and high miles per gallon means we're constantly striving to bring you greener cars.
That's where our Ecomotive technology and range comes in. It's available in many models across our range, with over 70 cars falling below 160g/km. In fact, we can even boast CO2 emissions starting from just 92g/km - one of the lowest on the market.
FLEET & BUSINESS OFFERS
Deals to get you
MOVING