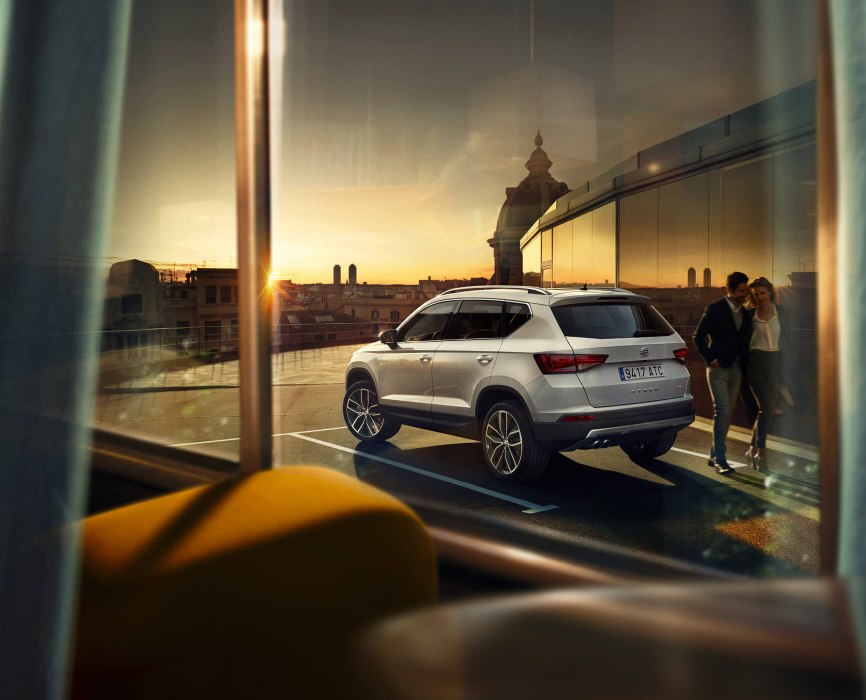 Design
A look of confidence.
With its strong, dynamic lines, the Ateca is quietly confident. Full LED headlights and 19" Alloy Wheels complete its distinctive look.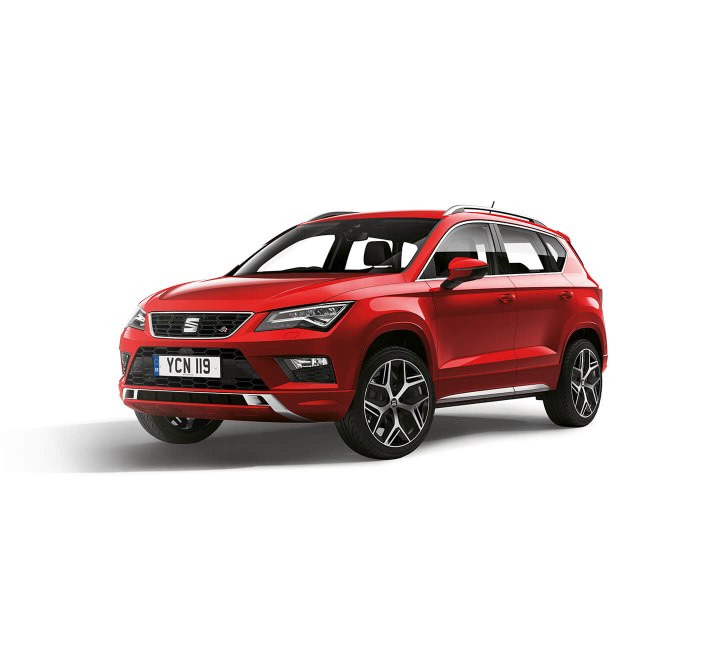 Exterior lines
City streets, in style.
With sharp lines and a sleek exterior, the Ateca has class, comfort and control.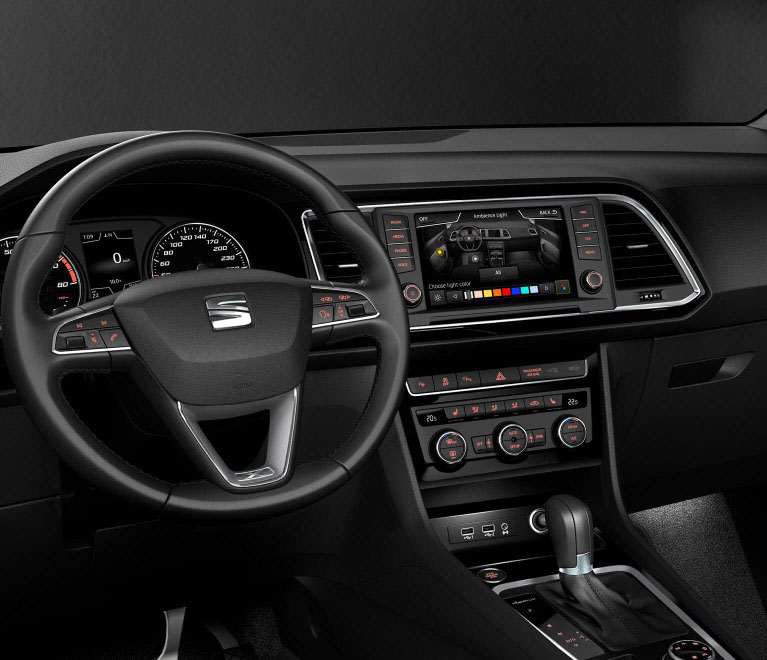 Multicolour Ambient Lighting
Every journey sets its own tone.
What's your mood? Multicolour ambient lighting in eight colours and intensities helps you find it.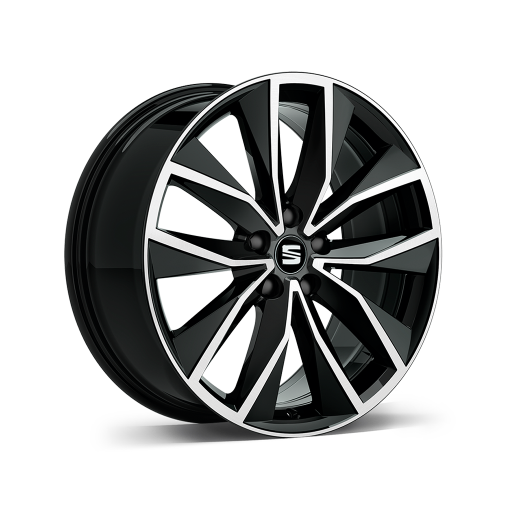 Alloy Wheels
All round elegance.
Choose from between 16" inch 'Design' alloy wheels to a the sportiest 19" inch wheels that will really let you add your own touch of elegance to the SEAT Ateca.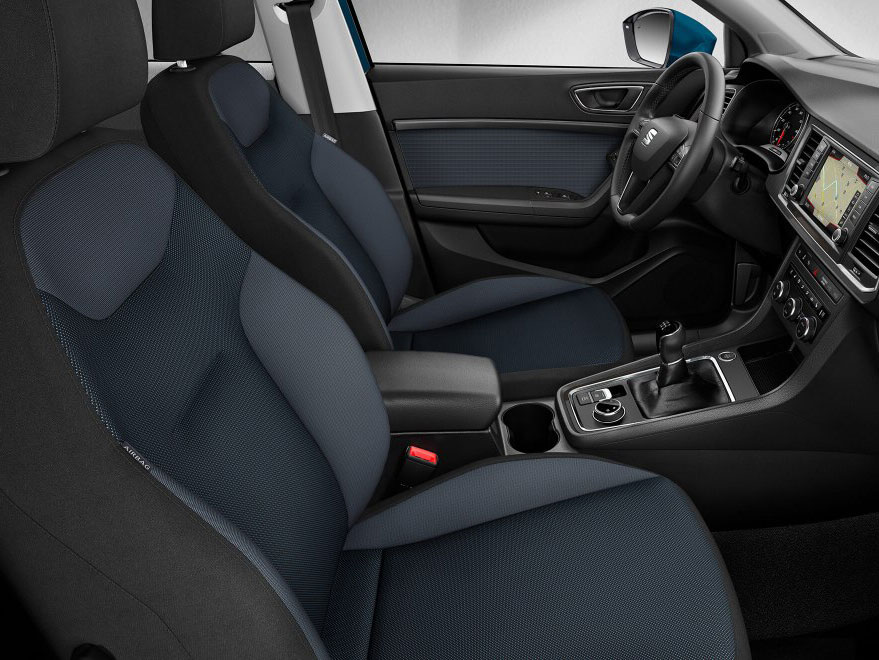 Upholstery
Excellence You Can Really Feel
Comfort comes first and with a choice of high quality upholsteries available for the SEAT Ateca, you can find something to suit every taste. The combination of fabrics used throughout is not only durable for the day-to-day but have been specifically chosen to give the interior a touch of luxury.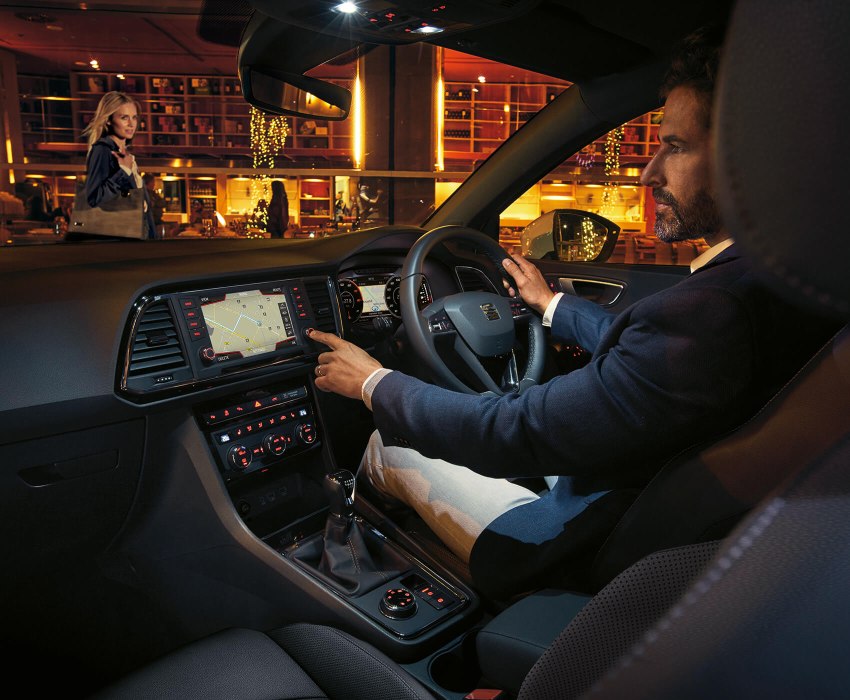 Technology
Street smart.
No stress. All enjoyment. The advanced technology in the Ateca keeps everything running smoothly, so you can get the most out of the streets.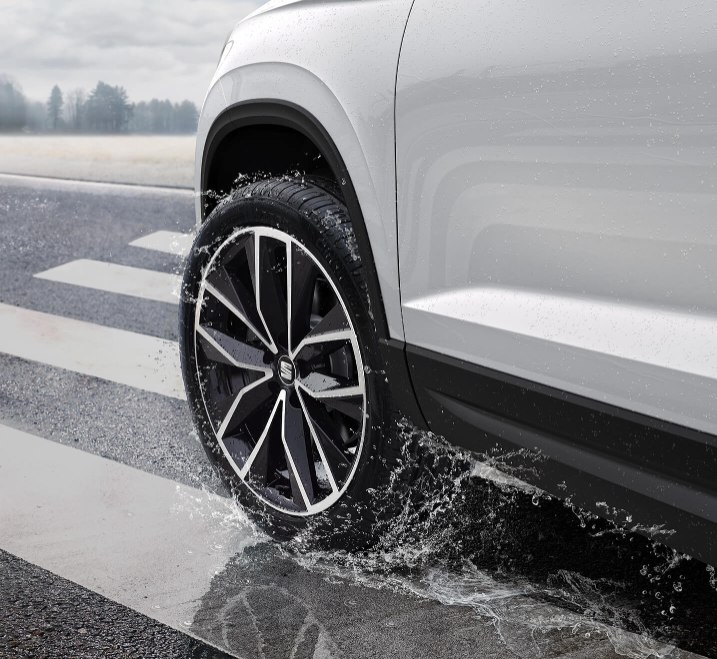 4Drive
Take full control. In all conditions.
Whatever the weather or road conditions, 4Drive technology keeps everything calm. So every day is a great day.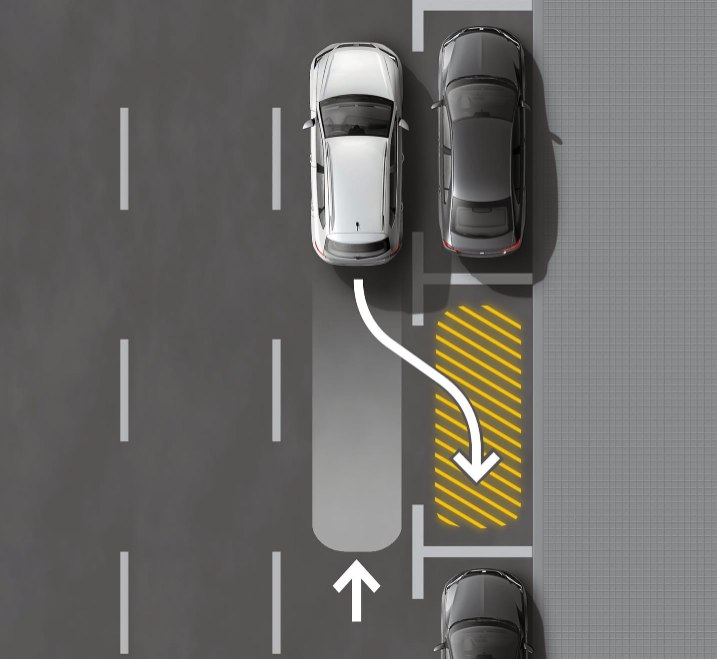 Top View Camera & Park Assist
Finding your place is easy.
With ultrasonic sensors and 360º cameras, you get a total view of every parking spot. No stress.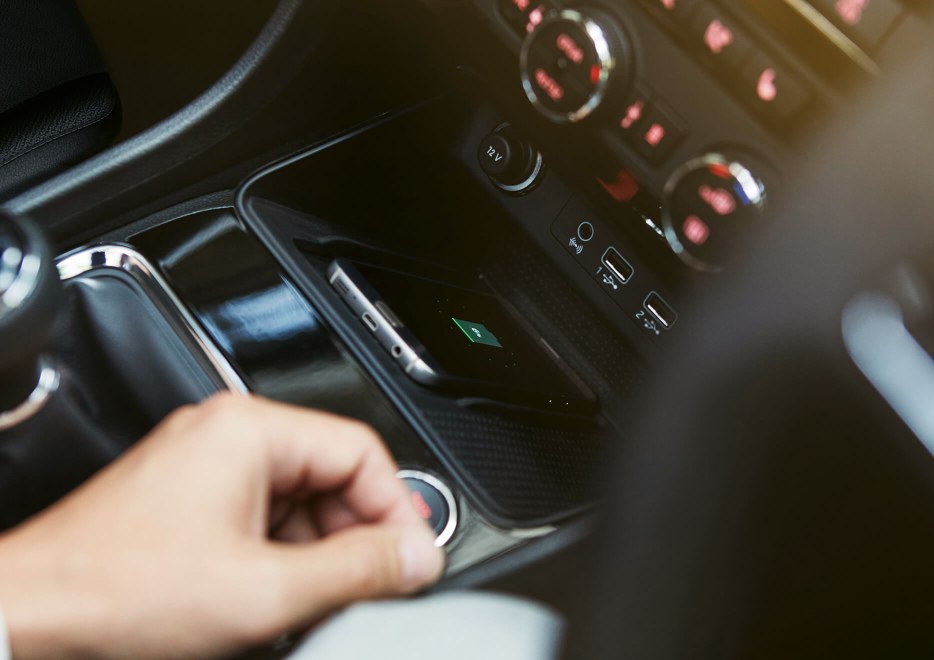 Wireless Charger
No battery? No problem.
Low on juice? Just place your smartphone on the Wireless Charger and let it do the rest.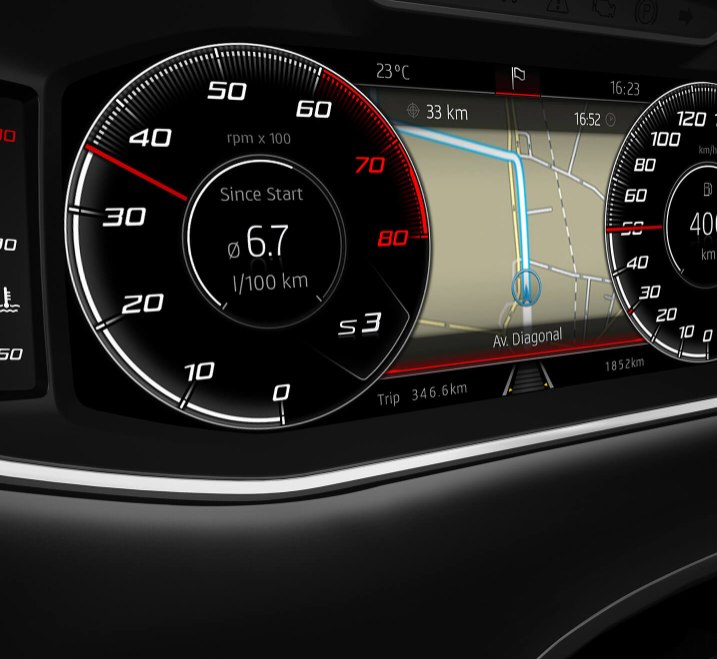 Digital Cockpit
Coming together, right now.
With a state-of-the-art 10.2" LCD screen, this digital helper keeps you focused and in control.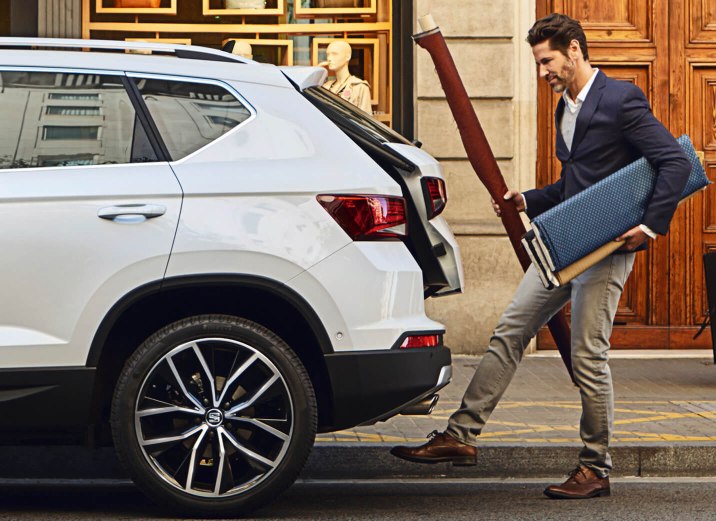 Hands-free technology
Hands-Free Electric Boot
Thanks to the Virtual Pedal, you can open the boot without lifting a finger. If your hands are full, just swing your foot to activate.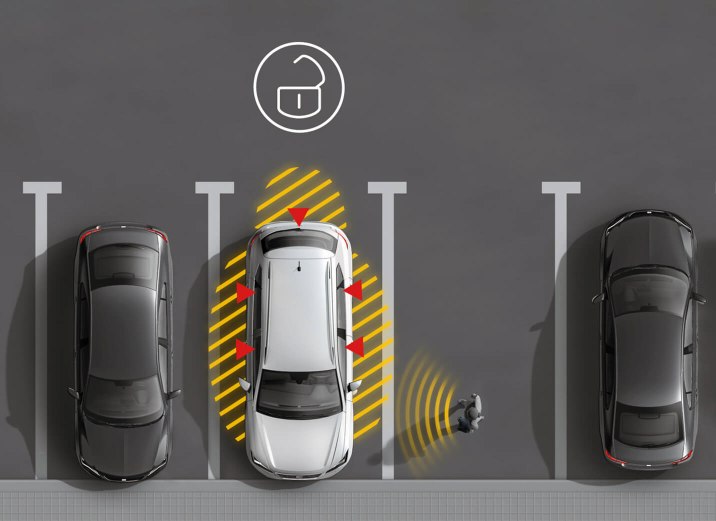 Hands-free technology
KESSY Keyless Entry
Keys to unlock your SEAT Ateca? Not anymore. Just approach the door, and it unlocks automatically. Simple. Practical. Elegant.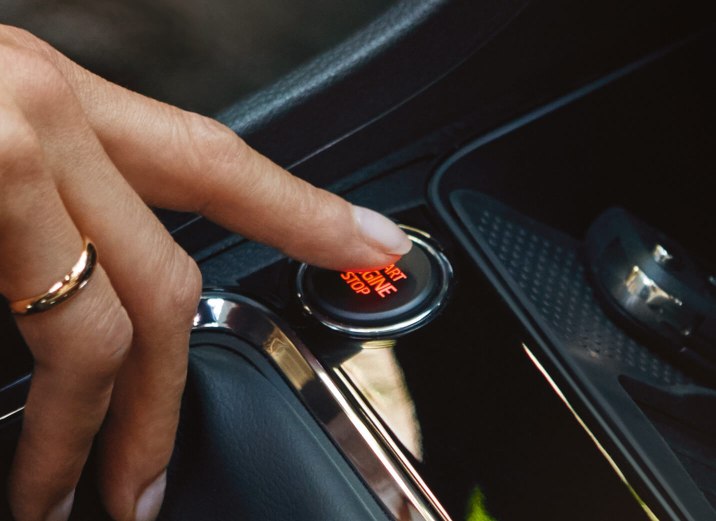 Hands-free technology
Keyless Go
Start your SEAT Ateca at the touch of a button. Just by approaching, the button lights up. Push it, and you're good to go.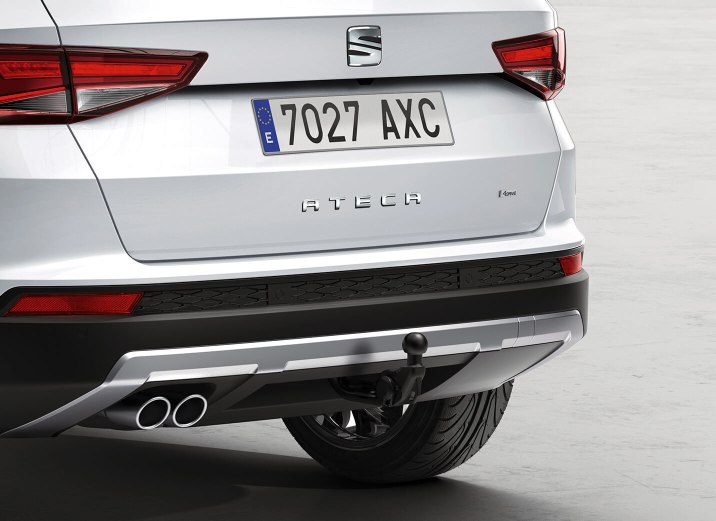 Hands-free technology
Towbar Pre-installation with hook
Be prepared, whatever the situation. At the push of a button, an electric tow hook unfolds, so you can take what you need or give someone a hand.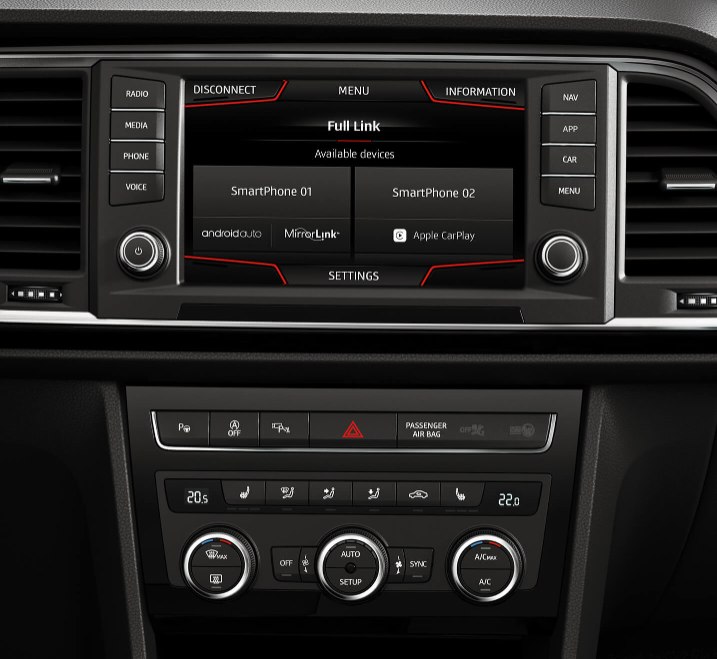 Full Link
Life is simpler than you think.
Any time, any day. Connect your smartphone to your Ateca with Full Link. Because easier is better.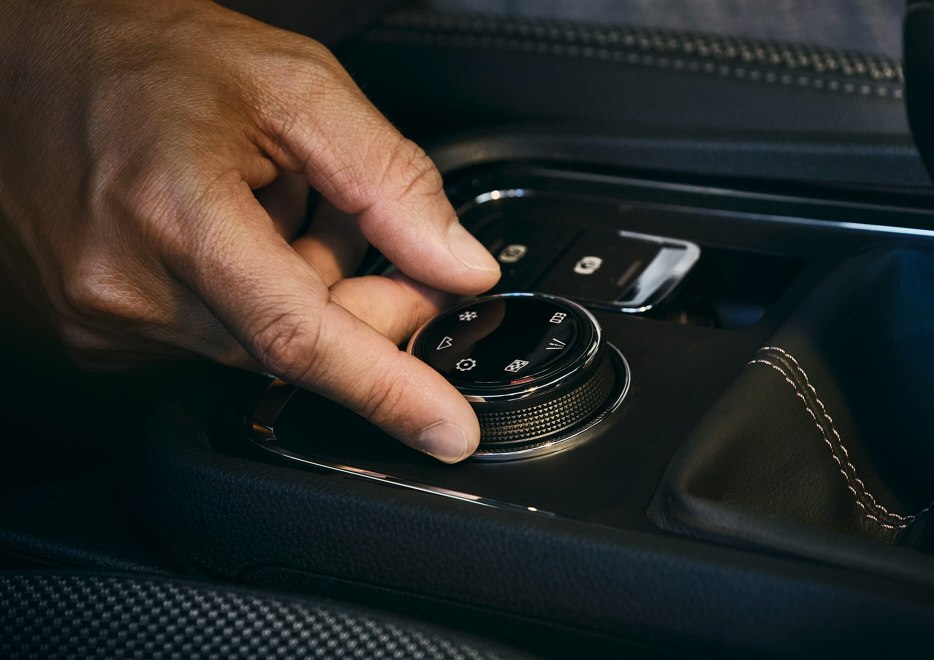 SEAT Drive Profile
Your drive. Your way.
How do you drive? Eco, Sport, Off-Road, Snow, Individual? Respond to the road. The way you want.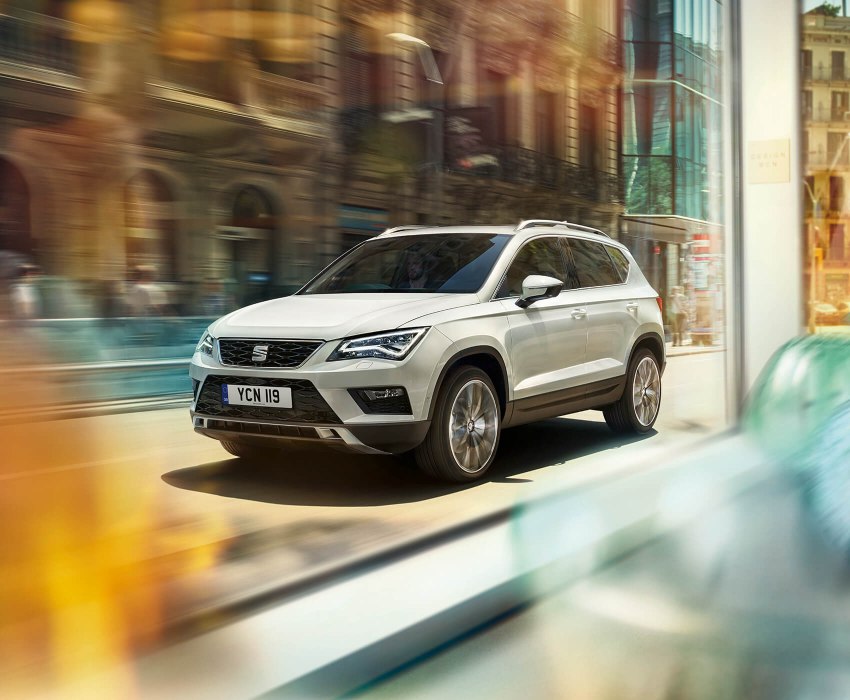 Safety
City life. Without the stress.
Safety in the city means a smooth routine. Your Ateca's safety features are designed to make every day a great one.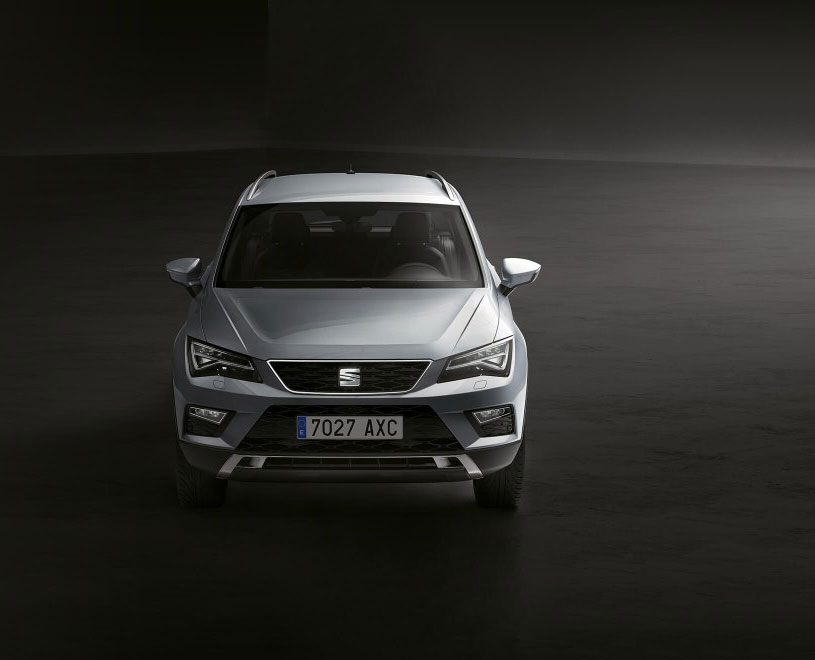 Full LED Welcome Light
Always in sight.
You can always find your way home when you unlock your Ateca. The silhouette of your Ateca is projected onto the pavement and the welcome lights illuminate.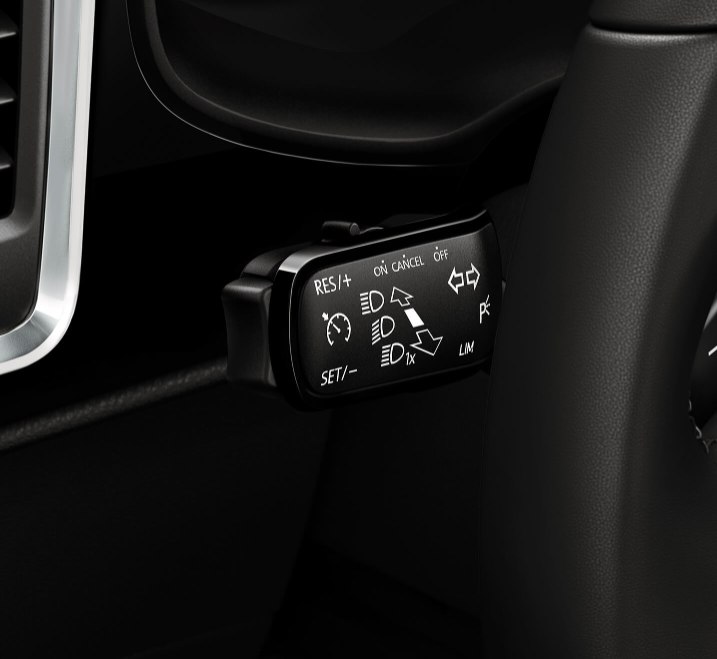 Adaptive Cruise Control
Synced with the city.
Make every trip effortless. Just set a steady speed and let your Ateca handle the rest.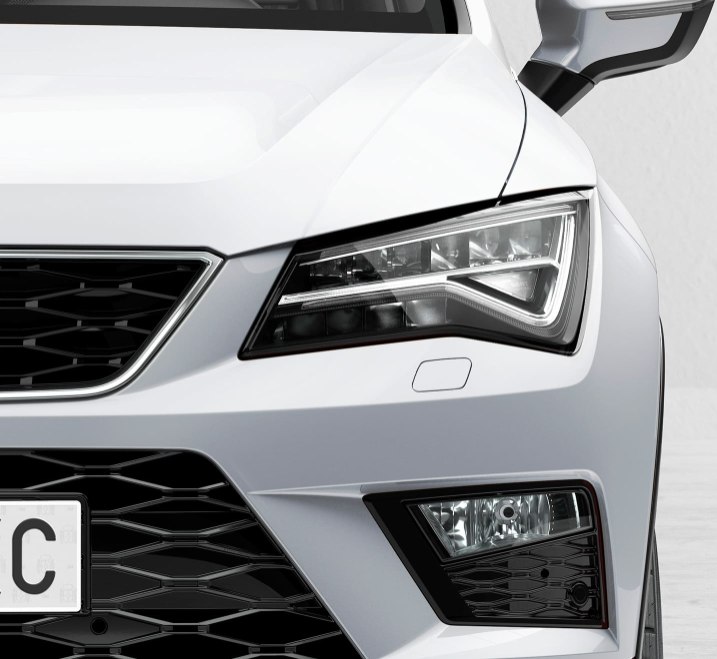 LED technology
Can't get enough bright city lights?
Light up your daily routine and your mood with the Ateca and its state-of-the-art lighting technology.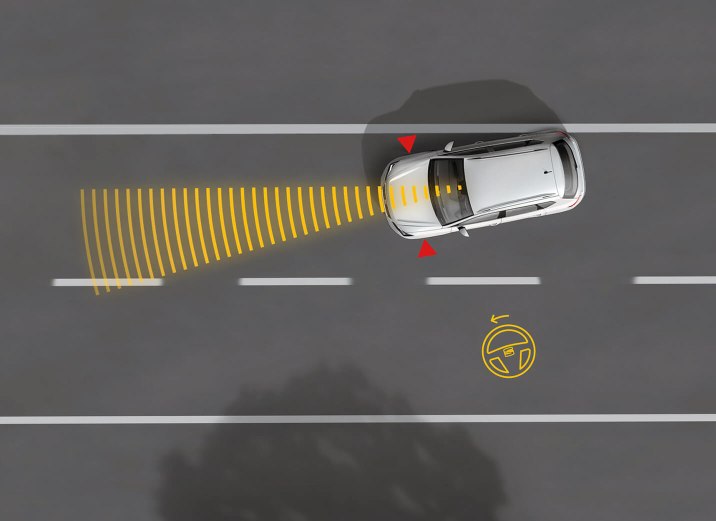 Extra features
Lane Assist
Lane Assist keeps you in the correct lane, making sure you're safe if your car starts to drift.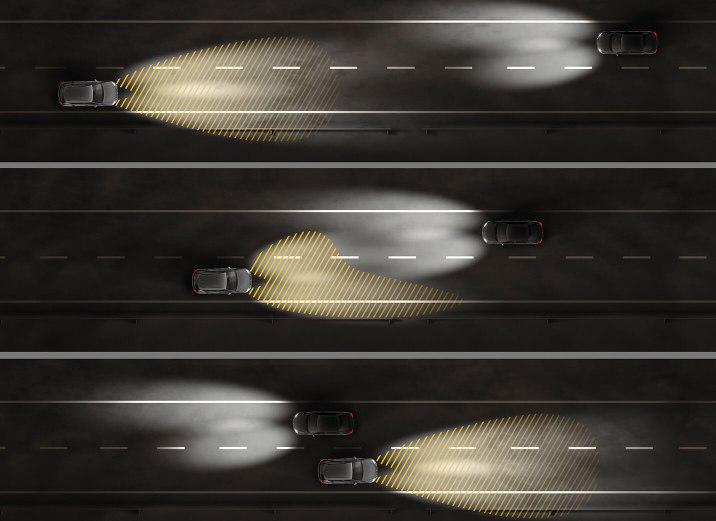 Extra features
High Beam Assist
By intelligently selecting your headlight beam, your Ateca's High Beam Assist makes sure no other road users are dazzled.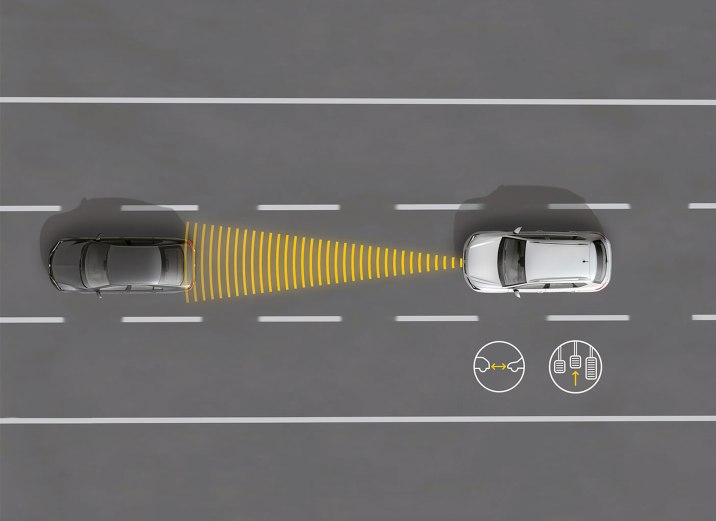 Extra features
Front assist and Pedestrian Protection
Front Assist and Pedestrian Protection keep you at a safe distance from other road users. For seamless travel.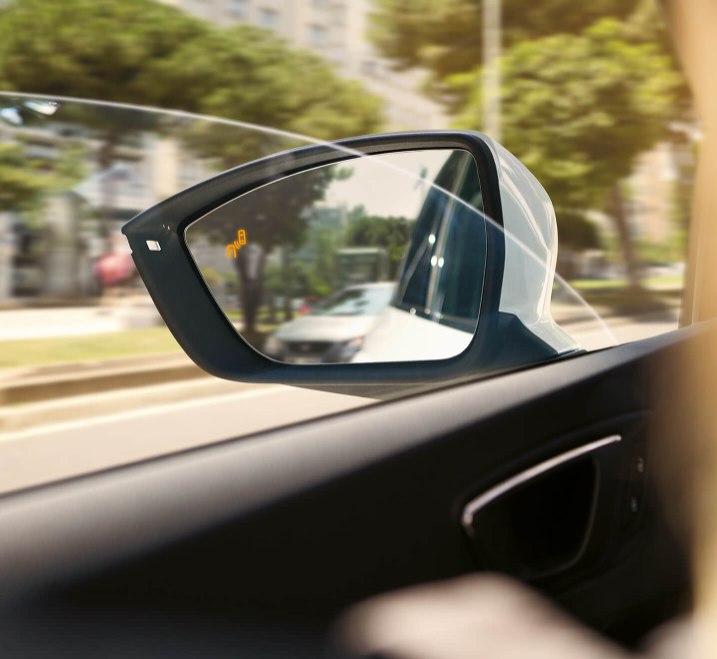 Blind Spot Detection
See it all, and respond.
Can't see an approaching car or obstacle? Your Ateca can. The LED warning light is here to help.
THERE'S A VERSION FOR EVERYONE
Choose your
Ateca