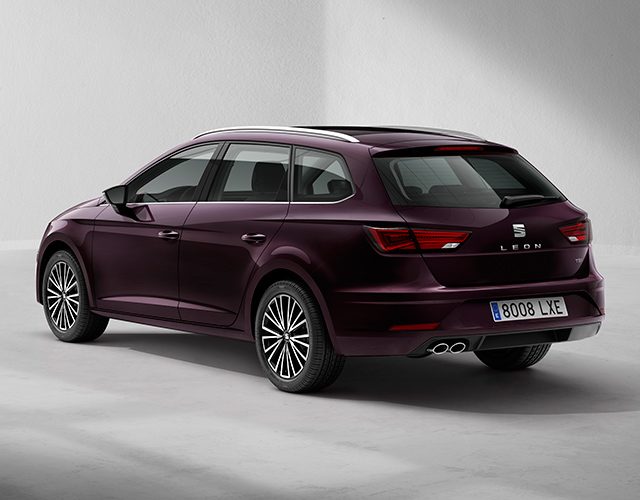 THE NEW LEON ST
It's A Good Time To Be A Grown-up
Family life is full of ups and downs but there will never be a dull moment in the New Leon ST. With features like Multi-coloured Ambient Lighting and the Connectivity Hub, every moment will be extraordinary.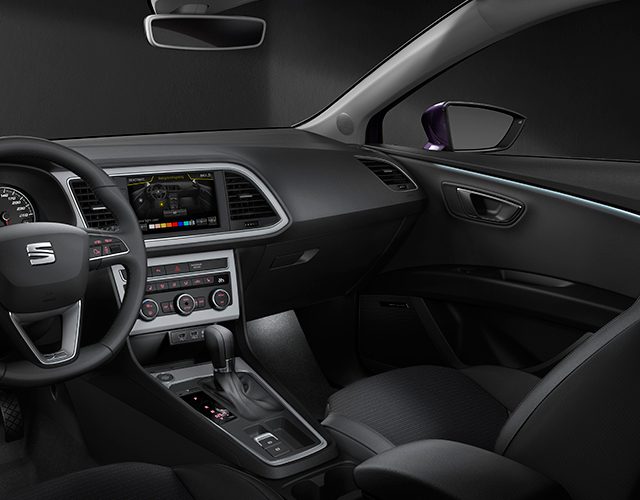 MULTI-COLOURED AMBIENT LIGHT
Some Light Relief
A feature that everyone can enjoy. Sometimes there's nothing better than taking some time for yourself and with the Multi-coloured Ambient Lighting in the New Leon ST you can create your own perfect environment.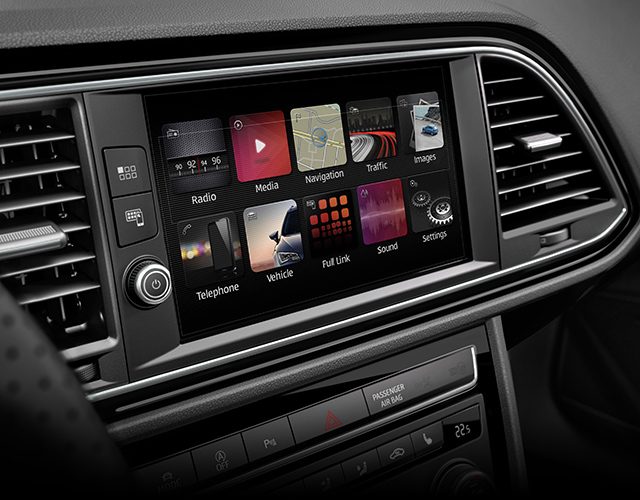 INFOTAINMENT
For Your Entertainment
Entertainment for all ages comes from an 8" infotainment touchscreen with Full Link Technology.
>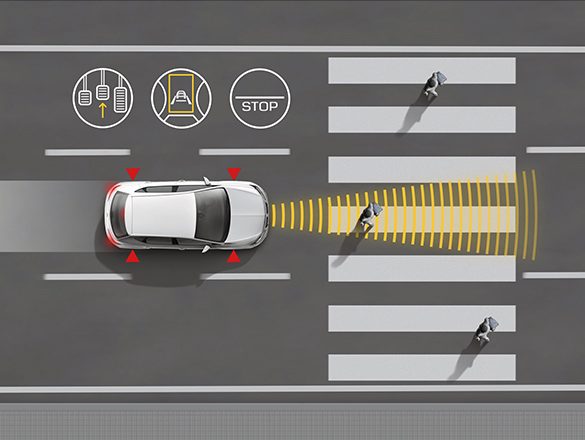 Safety Equipment
PEDESTRIAN PROTECTION
Pedestrian Protection senses if someone is crossing in front of the vehicle and alerts you with an acoustic and a visual signal before automatically applying the brakes.
*Not available for S trim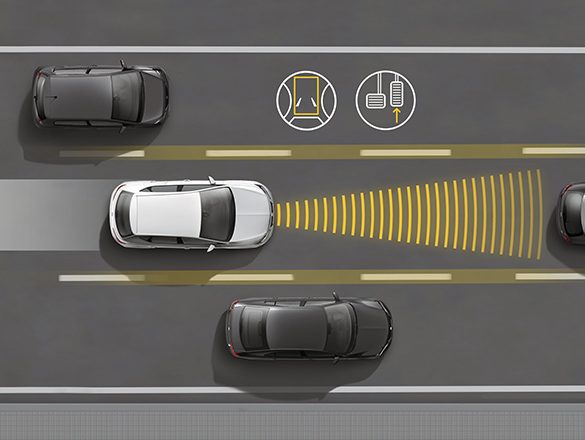 Safety Equipment
TRAFFIC JAM ASSIST
There is now one more reason to love your car even when in a traffic jam. The New Leon ST calculates the distance to the other vehicles and regulates the acceleration and deceleration while keeping in your lane.
*DSG engines only.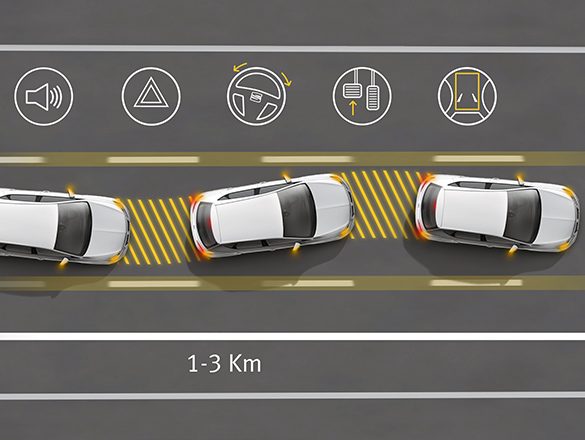 Safety Equipment
EMERGENCY ASSIST
This system analyses the driver's movements and when it detects that there's no reaction, it will gently shake the car using mild braking, reduce speed and will even correct the steering until the driver resumes control. It also activates the hazard lights to warn other drivers.
*DSG engines only.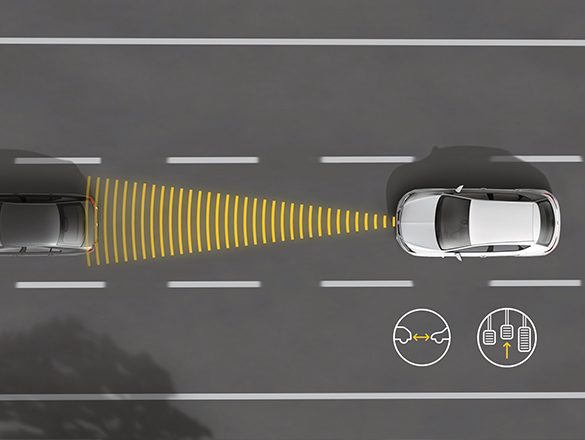 Safety Equipment
ADAPTIVE CRUISE CONTROL
Thanks to the latest generation of the mid-range radar installed in your New Leon ST front grille, the ACC system measures the distance, direction and speed of the vehicles driving in front of you. It adapts your speed to theirs and maintains a safe distance at all times. It does so by reducing or accelerating automatically. Safe and simple.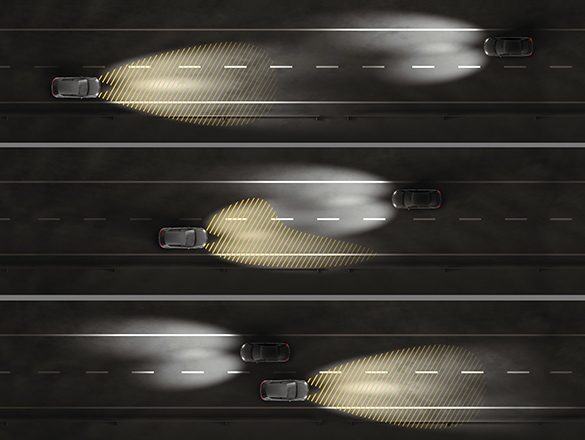 Safety Equipment
HIGH BEAM ASSIST
Feel for others. The High Beam Assist automatically changes from high beam to low when another vehicle is detected to avoid bothering anyone. It also regulates the lights based on the visibility of the road.
THERE'S A VERSION FOR EVERYONE
Choose your
Leon ST
Leon ST SE Dynamic
17" 'Dynamic' alloy wheels
Dark tinted rear windows
Rear parking sensors
Satellite navigation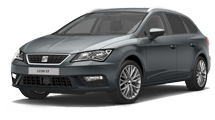 Starting from £19,955**
Build & Price
Leon ST FR Technology
17" 'Dynamic' alloy wheels
Full LED headlights
Dual-zone climate control
Satellite navigation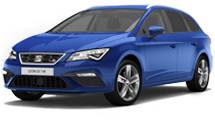 Starting from £22,425**
Build & Price
Leon ST XCELLENCE
17" 'Dynamic' alloy wheels
Full LED Headlights
Wireless Phone Charger
KESSY (Keyless entry and go)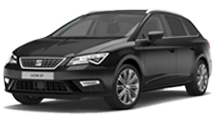 Starting from £25,145**
Build & Price
Leon ST CUPRA 300 (300 PS)
Boot Capacity 687L to 1470L
Wireless Phone Charger
8" Touchscreen Satellite Navigation
CUPRA performance interface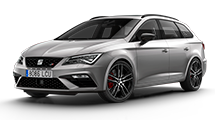 Starting from £31,490**
Build & Price
**Price does not include factory fitted options or accessories.